How about we work together?
Monsieur F, your videographer in Toulouse.
The evolution of smartphones has standardized the making of a one-minute video. From now on, filming and filtering its images is done everywhere and all the time.
As a videographer in Toulouse, I attach great importance to video. This trendy medium is found everywhere: in education, entertainment, for professional communication, for souvenirs, etc.
To make a quality film or video, hire a qualified videographer. A videographer puts his know-how at your service for the creation and editing of your support.
For a professional or personal video, I design a film reflecting your personality and your story. The aesthetics and the music are carefully selected and highlight every important moment of the video. When you choose a videographer, you are choosing a particular aesthetic and a way to tell your story.
As a videographer, I operate in Toulouse, but also in the surrounding towns where you will need my skills. I take care of the video production of all your major events.
For professionals, take advantage of my expertise for the creation of a corporate film or a corporate film. I highlight all the best aspects of your business and your activities. With a quality corporate video, stand out and become a reference for the public and your competitors.
Are you an artist, singer or musician and do you want the world to discover your compositions and creations? I help you shoot your musical or artistic clips. Together, let's give substance to your musical universe. And to carry out my work as a videographer, I accompany you step by step to make a video in your image.
I am also a memory maker. For the most beautiful day of your life, I'm here to immortalize every moment. For my role as wedding videographer, I will capture every precious moment of your union. You will then have a film of your wedding that will remind you with emotion of the most important moments of your wedding.
To find out more about my activities as a videographer in Toulouse, do not hesitate to contact me directly or visit my website. I will offer you a personalized experience by making an original video in your image.
My services as a videographer
Testimonials
Nous avions rencontré Monsieur F lors d'un mariage et ce fut une très belle rencontre. C'est sans hésiter que nous l'avons choisi afin d'immortaliser le nôtre.
Clément a su voler de magnifiques moments avec beaucoup de détails. Il a su nous mettre à l'aise, tellement qu'on oublie sa présence. Le montage final est à couper le souffle et toujours aussi émouvant lorsqu'on le visionne.
On vous le recommande !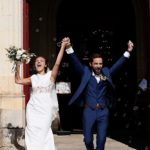 Marion & Romain
Super prestation de Mr F qui a su exactement faire partager l'ambiance et l'atmosphère de la boutique en images et en son. A l'unanimité les clients ont adoré et nous aussi. Son professionnalisme, ses idées, ses valeurs et sa patience sont autant de qualités qui ont permis la réussite de ce projet.
Stéphanie Mousquet
Chef d'entreprise / STESSA ROSE
Pour la quatrième année consécutive nous avons confié la réalisation de notre clip de collection à Mr F. avec qui nous travaillons en totale confiance. La réalisation de cette vidéo pour la collection 2020 s'est faite dans un environnement particulier car tournée à New York. Les conditions de captation ont parfois été complexes, dans des lieux avec beaucoup de monde ou en extérieur avec une météo aléatoire. Très professionnel, Mr F a fait preuve d'une parfaite adaptation et su tirer le meilleur parti de ce lieu pour révéler un clip dont nous sommes complètement satisfaites, tant sur la qualité des images, le montage, que sur le choix musical.
Amandine Bejon
Chef d'entreprise / Atelier 2B
Notre choix de travailler avec Clément a été une évidence. En plus de posséder toutes les compétences pour réaliser un film de qualité, c'est une personne enthousiaste, qui a su nous mettre à l'aise et être à l'écoute de ce que nous attendions pour notre jour J. Il a su capter les émotions et les petits moments qui ont fait de cette journée un moment riche en amour pour les retranscrire dans un film qu'on a plaisir à voir et à revoir encore et encore et encore…..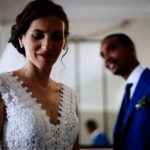 Bien avant que je me fiance, j'ai toujours su que je voulais un bon videaste pour mon mariage. Au moment où j'ai dû chercher,  je savais que je voulais que Mr. F fasse notre vidéo. Son style et l'esthétisme de ses vidéos étaient exactement ce que je recherchais. Mais Clément a livré bien plus qu'une belle vidéo. Il a su retranscrire la vision tres précise que j'avais. Il nous a mis Aymeric et moi à l'aise lors des tournages et nous sommes tellement heureux qu'il ait fait cette vidéo que nous chérirons pour toujours !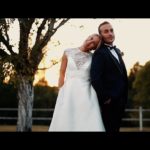 Olivia & Aymeric
Clément a su en 1 minutes 30 retranscrire notre quotidien et le sens de notre travail. Discret et professionnel, c'était certainement le meilleur vidéaste pour nous accompagner sur ce projet.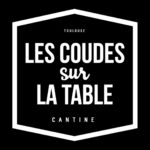 Amélie Ariaux
Cheffe, Les Coudes sur la Table
Pierre n'était pas vraiment partant pour qu'un videaste immortalise cette journée, jusqu'à ce que je lui montre le travail de Monsieur F. D'abord pour la vidéo: des souvenirs vivants, non figés, des émotions sincères et puissantes, des plans intimes mais sans voyeurisme, le tout porté par un univers musical affirmé. Mais aussi pour l'homme derrière la caméra: authentique, sensible, qui inspire la confiance, généreux et avec un grain de folie !
Bref, un passionné qui à sa façon, raconte de belles histoires d'amour.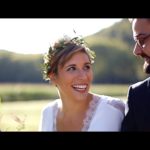 ADDRESS
1 PLACE MARCEL BOUILLOUX LAFONT
31400 TOULOUSE